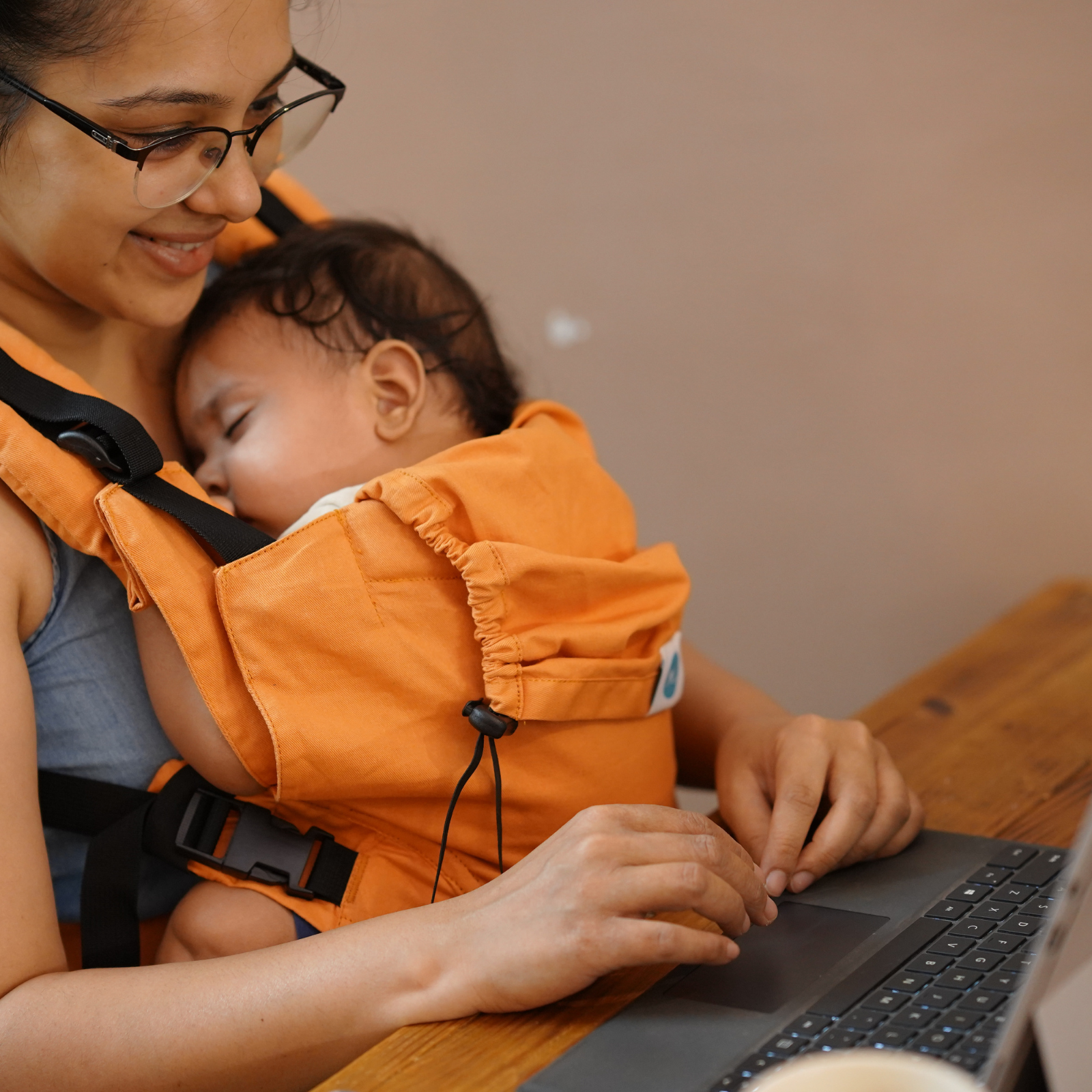 1. Comfort and Safety:
Soul baby carriers are ergonomically designed to ensure the healthy hip development of your baby. With even weight distribution, these carriers provide a secure and soothing environment for your little one to thrive.
You can carry your baby hands-free, allowing you to effortlessly tackle daily chores, work at your desk, run errands, and more, all while meeting your child's need for closeness.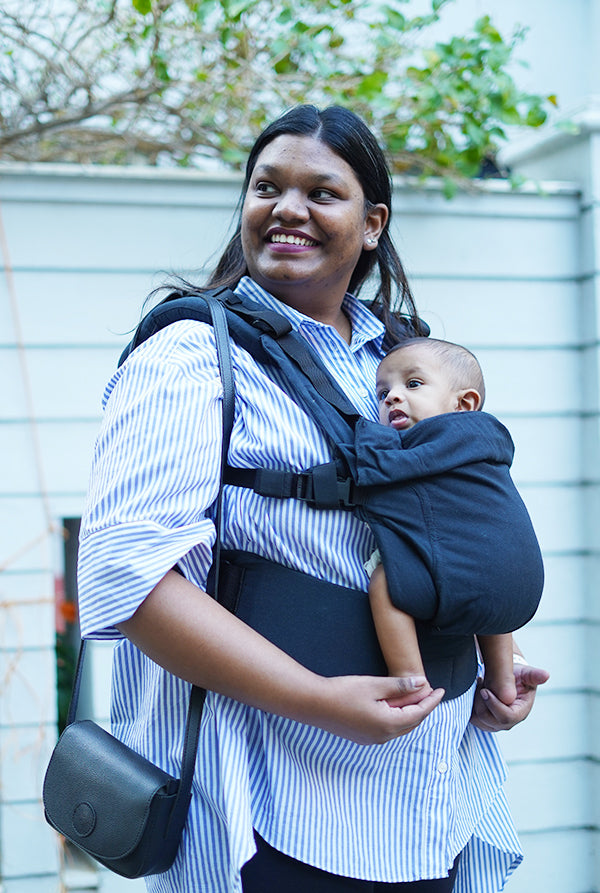 2. Active Lifestyle:
Soul baby carriers empower you to stay active and explore the world with hands-free babywearing experience with your baby.
Whether you want to take a leisurely walk in the park or embark on exciting adventures, these carriers offer the perfect solution to keep your baby safe and secure while you enjoy outdoor activities.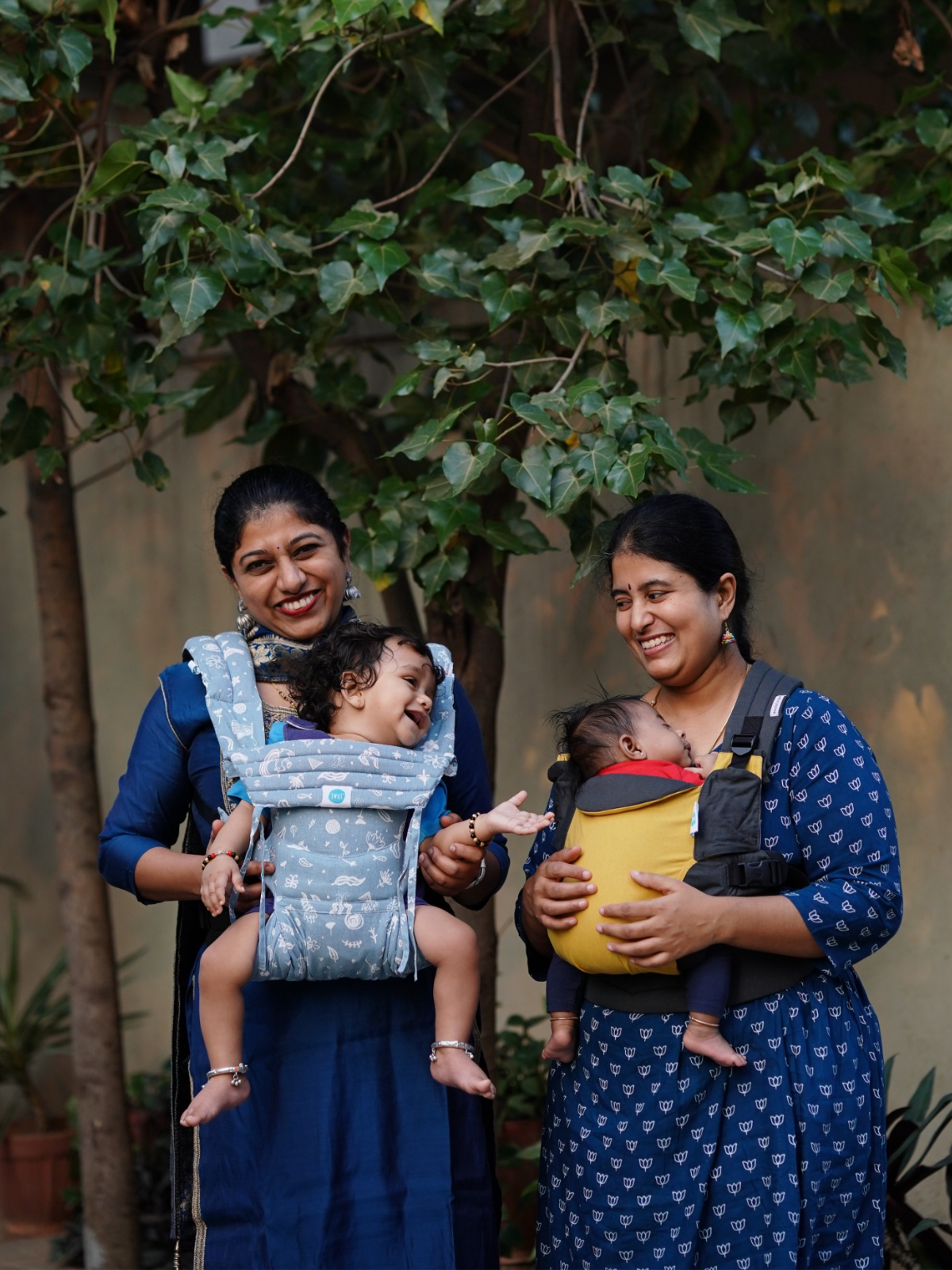 3. Sense of Community:
Join a supportive and closely-knit group of babywearing families by choosing Soul.
Being a pioneer in introducing modern ergonomic baby carriers in India, Soul has fostered a strong online community of babywearing parents who can offer guidance, support, and share their experiences with you.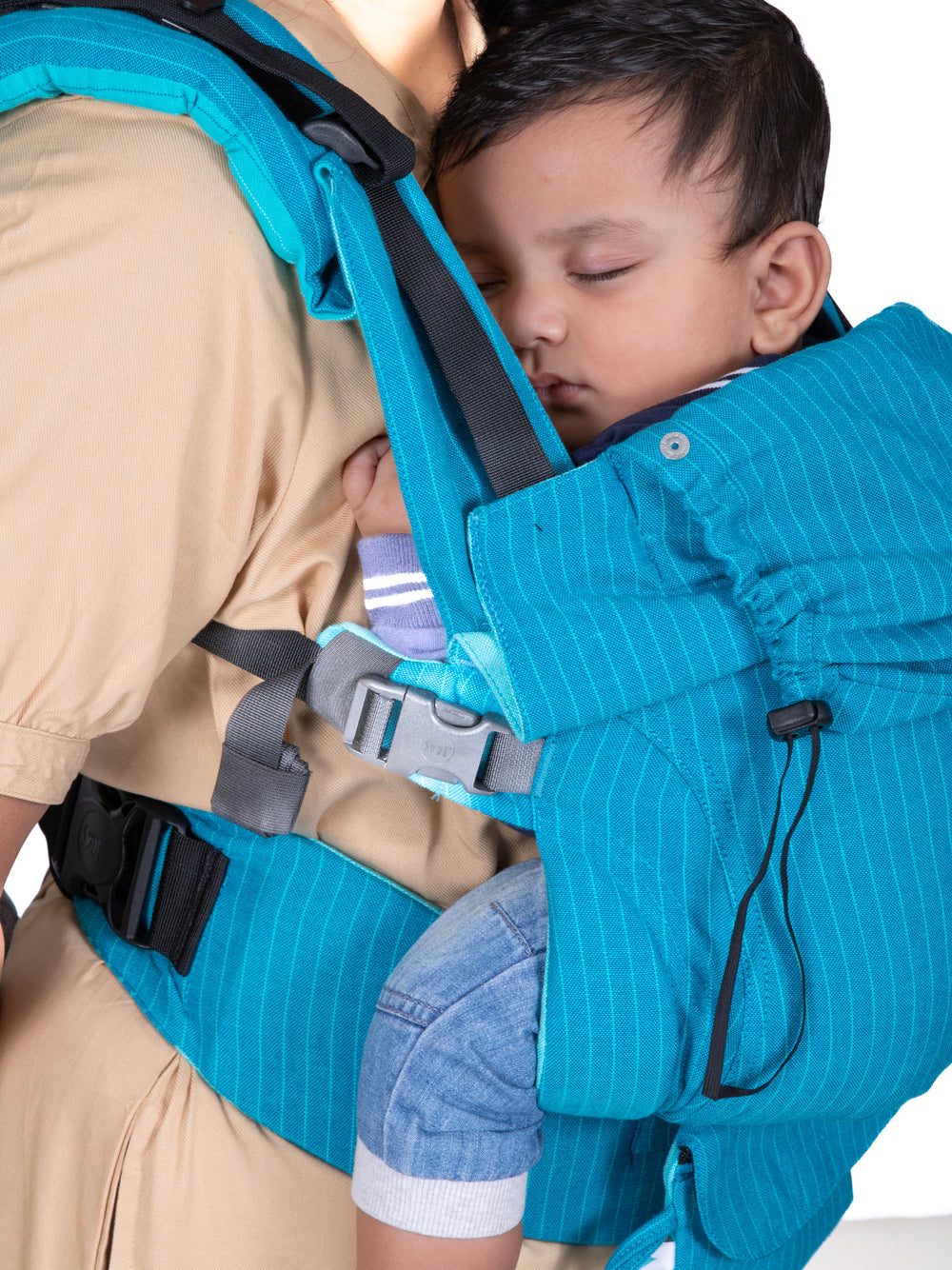 4. Certified Safe Carrying:
Soul's commitment to safety is unparalleled.
Our baby carriers are designed by babywearing parents and certified babywearing educators.
These carriers undergo rigorous testing and meet the highest international standards, including ASTM certification. Every component of the carrier, from buckles and straps to snaps and zippers, is of the highest quality and certified for safety.
Additionally, Soul only uses 100% natural fabrics like linen and cotton, which are weight-tested and free from chemicals and harmful dyes.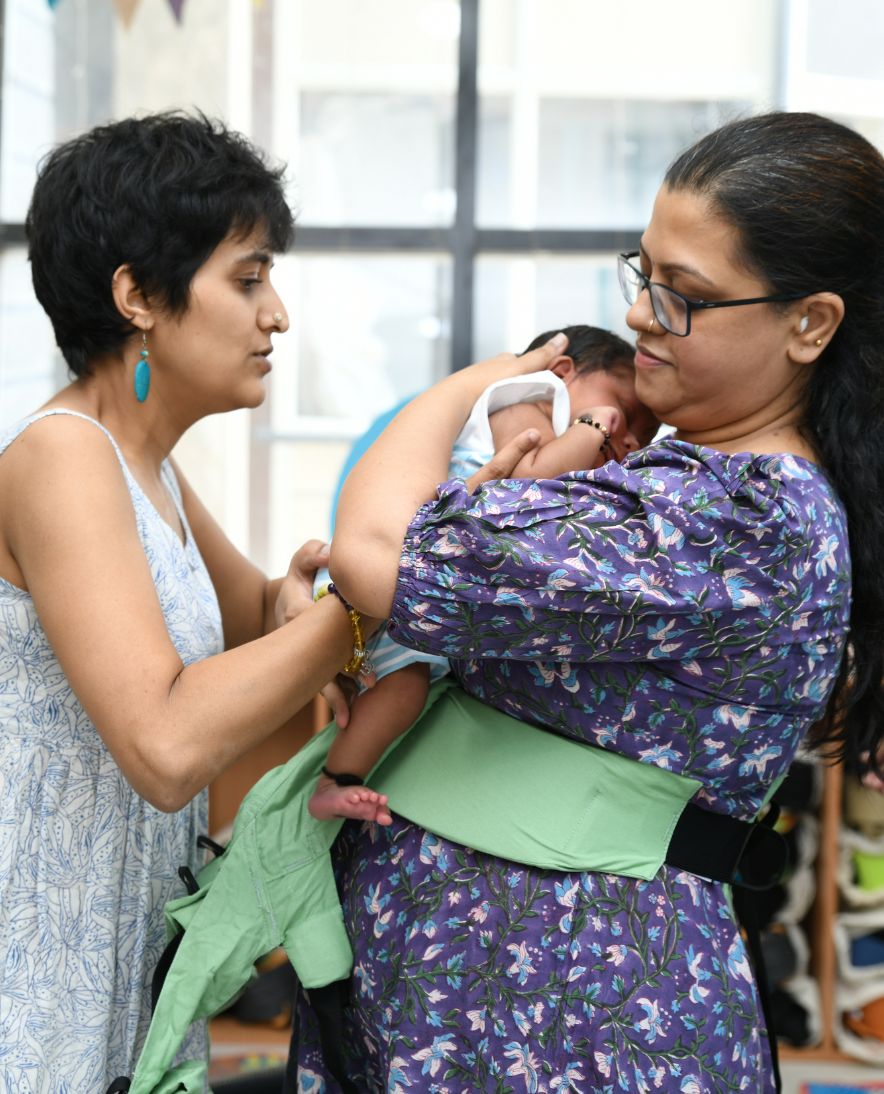 Pioneering & supporting babywearing in India
Soul has been a pioneer in introducing and popularising modern ergonomic baby carriers in India. 
We – our videos, tutorials, and other content - have helped thousands of Indian parents take their first steps into babywearing.
Today, we have a strong, supportive online community of babywearing parents that can support you in your babywearing journey too.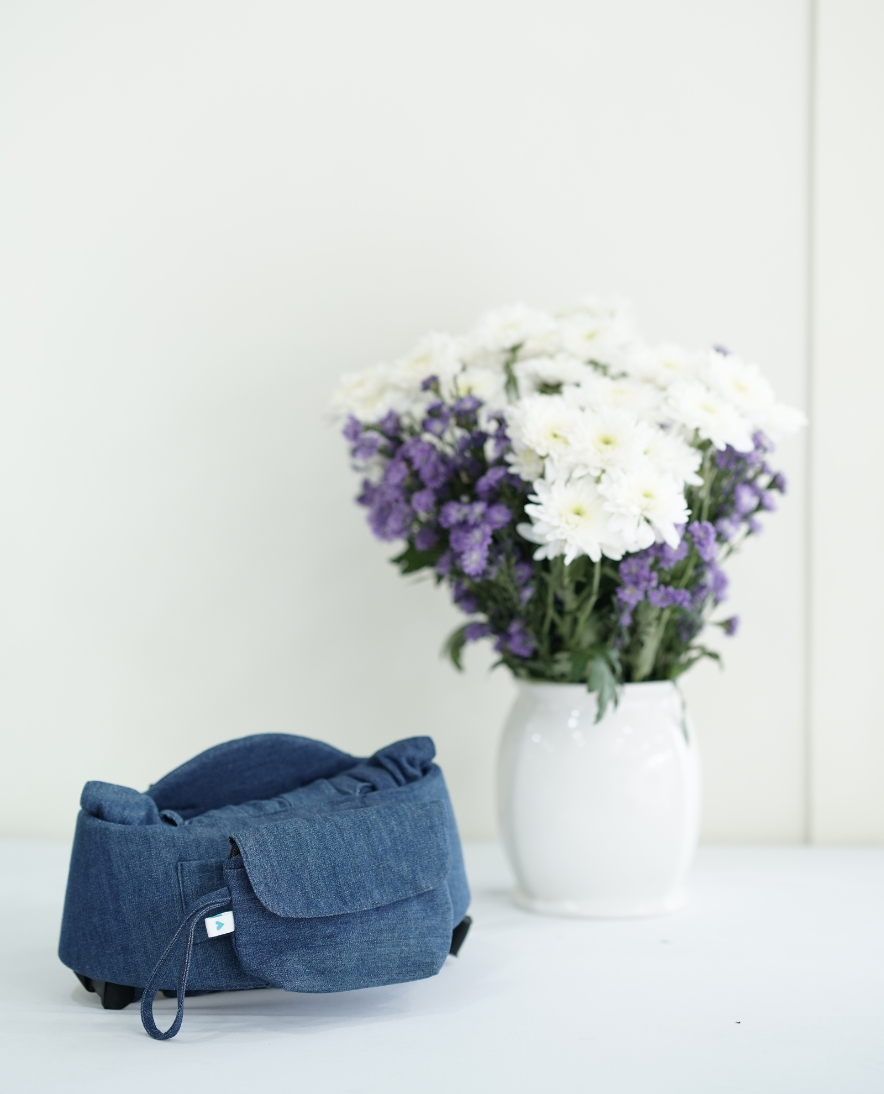 Friends of the planet
We believe that our greatest responsibility is to our planet.
2020 brought with it a renewed dedication to our Earth – going back to our core philosophies of sustainability, we are now a local brand, focusing our efforts on building and empowering our local community of babywearing parents. Our other eco-conscious efforts include:
-Using reusable Kora cotton drawstring pouches as carrier storage bags
-Developing a paperless digital invoice delivery system for our logistics partner
-Minimal, plastic-free packaging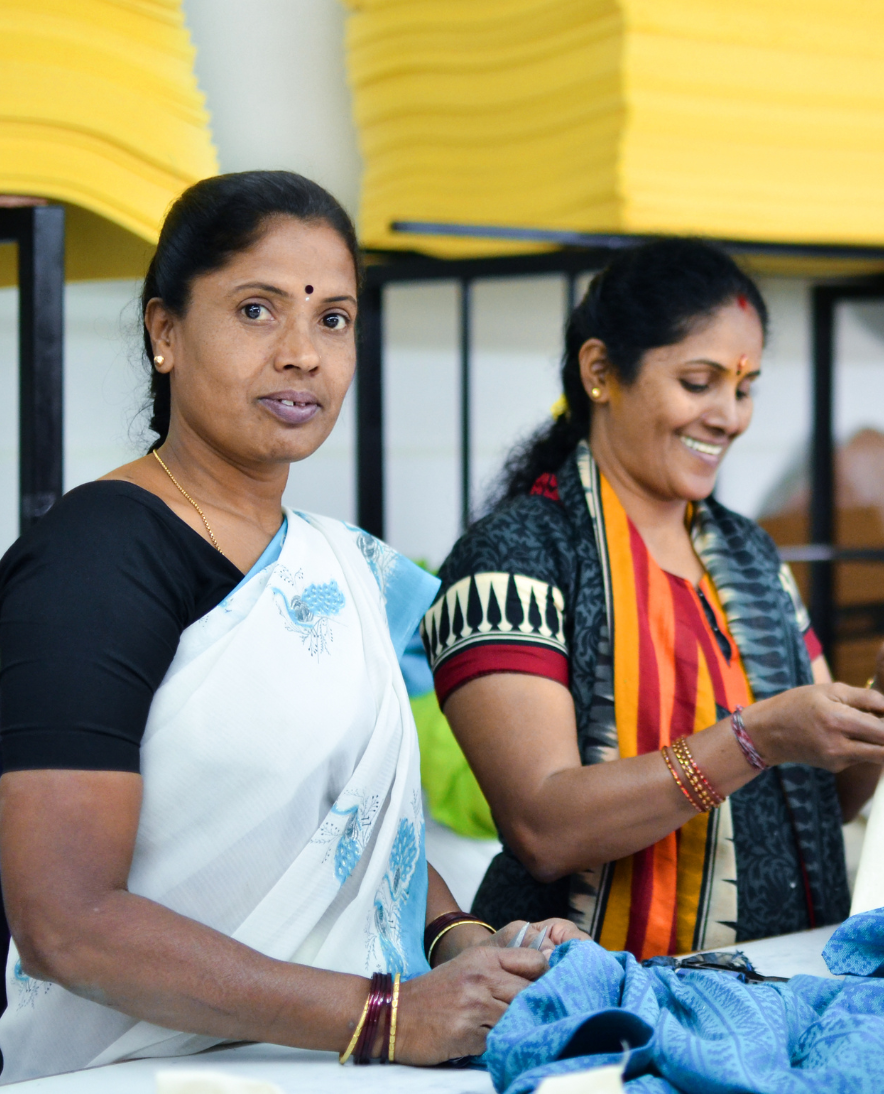 A brand with heart
We believe in respectful, humane, and ethical business practices, and we work hard to effect a bigger change in our society. Read more about our brand ethics here.
Staying small, supporting small: We have stayed boutique to ensure that we offer every customer and employee personalised attention and care. We make it a point to partner with small, local businesses, too. It's how we can best enrich the community.  
Supporting local: As of 2020, we are a local brand supporting our local communities, creating jobs, and continuing to spread the babywearing love in our home country, India.
Women supporting women: We draw our 96% female workforce from the local community in Bangalore. We empower them with flexible work hours, professional training and mentoring.