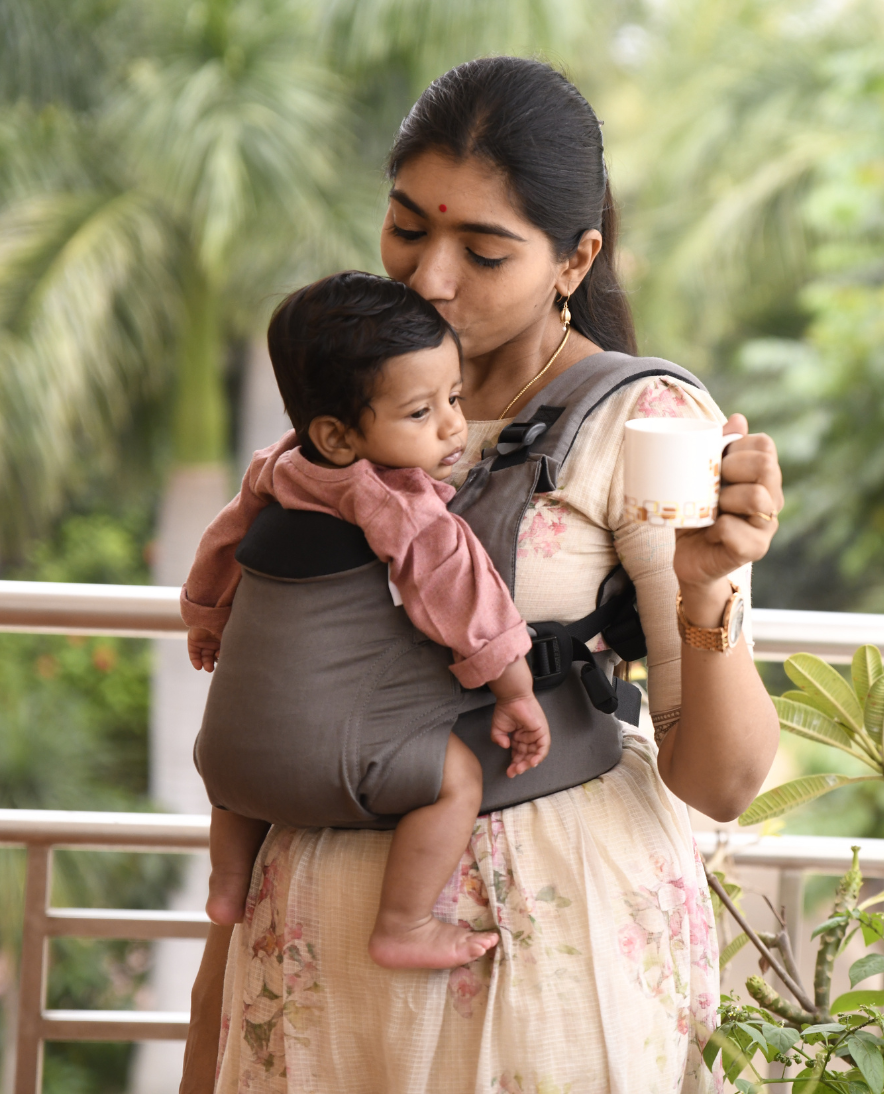 I feel so independent to do what I want to...
Babywearing + music + fresh air is my mantra to glide through the madness of postpartum.God bless who ever invented this concept of baby wearing. I feel so independent to do what I want to, yes as a new mommy I want some "ME" time!
-Anupama Kumar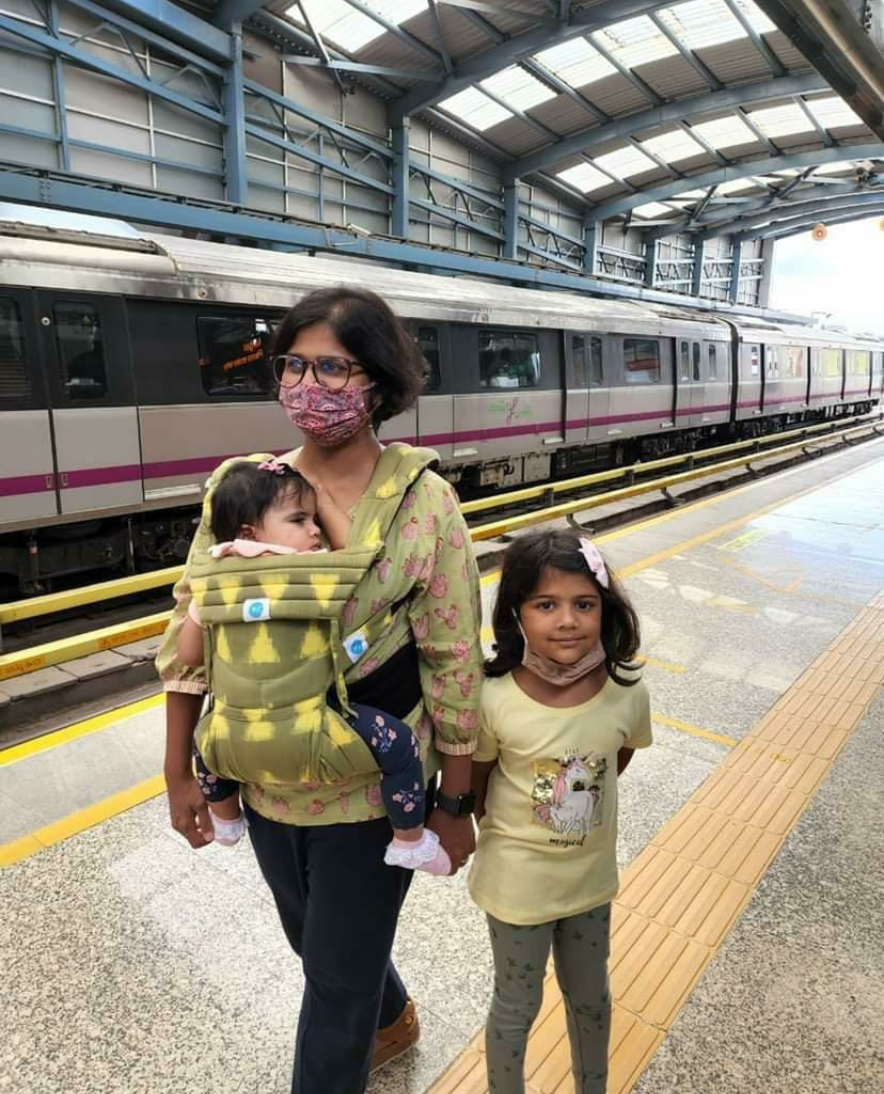 It has witnessed so many firsts...
This carrier has been super special to me and my kids… it has witnessed SO many firsts, Ila's first flight, first international trip, first boat ride, first shopping spree followed by a wedding, so many places explored… so many places travelled to… and then it had a resting period for a few years… but it sat patiently, hibernating, so that it could help this mum and her new-est baby girl once more… and now it is witnessing Zoya's firsts, first train journey, first mall visit and so on… 😁
And through all these years, the glorious comfort of the full-buckle, the magic of it's sleepy dust are all intact 💜🤍
Kudos to Soul for making such a quality product that it can be used over years… now waiting to try and buy the Anya…
-Radha Valvekar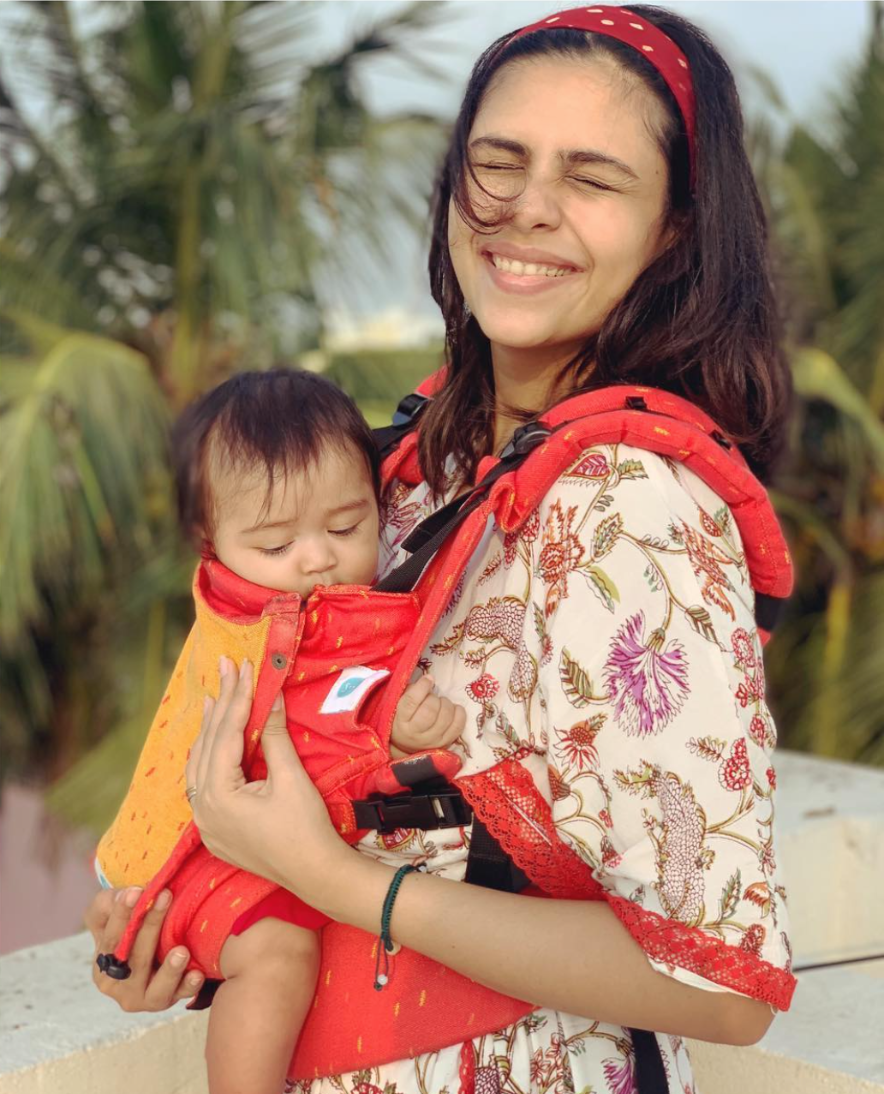 Used to sleep off on the sofa wearing her in the sling...
One of the best things@actornakkhuland I have owned for Akira is this baby wearing sling from@soulsling

❤️Some people keep telling that don't keep carrying your child too much and spoil them and they won't grow! They can never be more wrong. You're only fulfilling the very most basic need and want for your child. Nothing brings more happiness for them than the feeling of being loved and carried. It really helps the parents and the baby to bond and connect even better!

❤️When Akira has horrible colic at times , or when we are cooking ,or she's just randomly irritated, either Nakkhul or I used to carry her around in the sling and her colic would be better , she would just doze off on us or she would just be in this silent aware state and keep looking around and hear what we are doing. By doing so, it also improves a baby's cognitive and learning development.

❤️I used to get paranoid at times to leave Akira alone and come every 2 minutes to check on her. But with the sling, either one of us are carrying her and doing our work and give a break to the other. There have been times when I was alone with Akira and so damn sleepy. I used to walk with her in the sling and once she's sleeping, I used to sleep off on the sofa wearing her in the sling. Trust me , one of the best naps we both had 😄

❤️Plus after being inactive for hours after breastfeeding, I needed to keep myself active and walking along with her ensured that I got some exercise and sunlight for the both of us

❤️Babywearing also helps your child to put on weight especially if they were born prematurely and because of skin to skin with them, also helps in boosting the milk production.

❤️A carried baby is a happy baby. A happy baby = Happy parents ! Both baby and parents would be high on oxytocin! Isn't it all we want ?

🤍I've been using@soulslings_indiafor more than 3 months now and the sling grows along with her and has this amazing back support as well. They have many types of slings and the cloth material so suitable for our weather and easy to wash. I'm one happy Mumma🌈

-Sruti Nakul

.