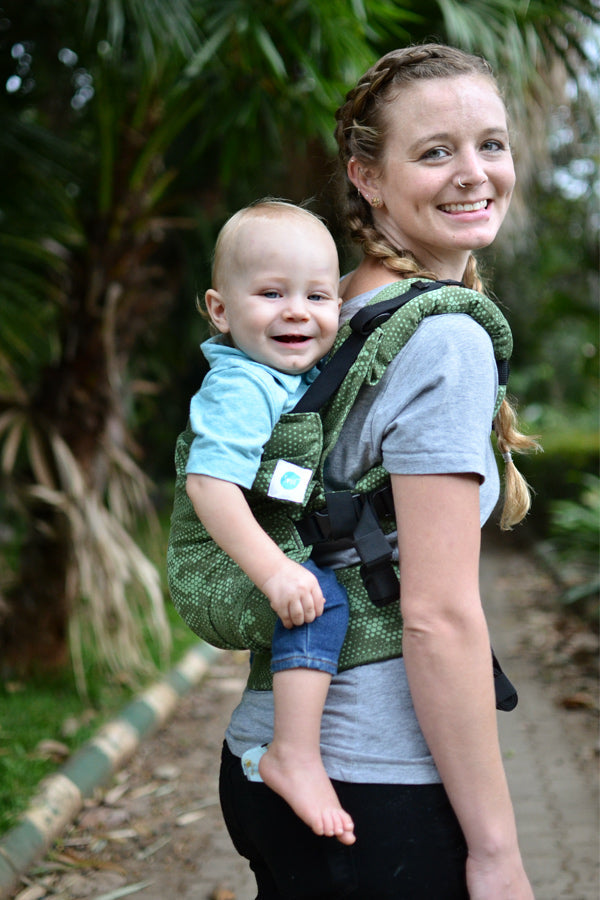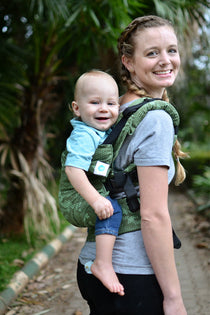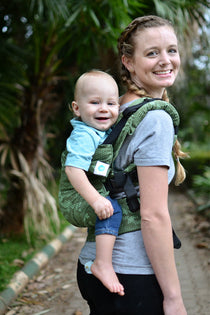 Amazon: Cotton AseemA | Relove
Rs. 5,752.98
Rs. 3,377.00
(all inclusive)
You Save: Rs. 2,375.98 (42%)
×
Can't find your size?
Be the first to know when your size gets listed.
---
NO ITEMS AVAILABLE
Alert me when my size is available
PRODUCT INFORMATION
CUSTOMER REVIEWS
PRODUCT INFORMATION
Weight Recommendation: 3.2-20 kg (7-44 lb) approx
Fibre: 100% cotton
Panel Base Width Adjustability: 7" to 18"
Panel Height Adjustability: 12" to 18"
Body Panel Width: 16.5"
GSM : 290 g/m2
What is AseemA
A full wrap conversion soft structured adjustable carrier, which can be used from birth to toddlerhood.
Features
Offers 3 ergonomic carry options- Newborn (does not require an infant insert), Back, and Front carry
Fully customisable carrier with easy base and height adjustments.
The soft neck padding can be folded inward or outward, as neck support for newborns, or for sleeping toddlers.
3 way shoulder adjustment which can be both 'H' or 'X' style for optimal comfort for all body types.
Wide curved waistband + soft cushy shoulder straps + easy sliding back/chest straps for better weight distribution.
Legs out padding for the baby
Soft and breathable 100% woven cotton fabric
Removable lumbar support for extra comfort especially for people with weak backs.
A generously sized removable front pouch which is great to use with the carrier or just by itself.
Removable and adjustable hood which is generously sized to work until toddlerhood comfortably.
This product is ethically made by Soul in Bangalore India.
...........................................................................


You can spot-clean your Soul product as required. Please wash it separately for the first few washes as the colours may bleed a little.
Soul fabrics may show colour variations, loose threads, tiny slubs, snags or unevenness that are characteristic of natural fibre textiles. These variations should in no way be considered flaws or defects as they do not affect the functionality of the carrier. It is the nature of the fabric and these imperfections highlight its natural beauty and uniqueness.
Sizes mentioned are before washing
All images on this website are for representation purposes only. Please be aware that the final product in hand may have slight variations in colour and texture when compared to the product photo(s) in this listing.